The most versatile app based GPS Tracking range in the market
Hardwired options for a stealth install in powered devices or vehicles.
Self-powered mobile trackers with a magnetic base allowing you to attach under trailers and any non-powered utilities.
Bolt-on self powered safety and anti-theft trackers for bikes, e-scooters, toolboxes and much more.
We're sure you can already think of many, but here's more.
Long Lasting Battery
Up to 3 weeks on a single charge. (Based on 1-2 hours of movement a day such as a boat trailer)
Personal Or Business Use
You can use our LiveTrek trackers to track almost anything whether it's powered or not.
Added Safety
LiveTrek devices has a built in emergency button and an accident alert feature to alert loved ones to send help. 
All LiveTrek trackers require Mobile reception and GPS reception (Outdoor) to work.  
Want to read more?
Visit our LiveTrek website today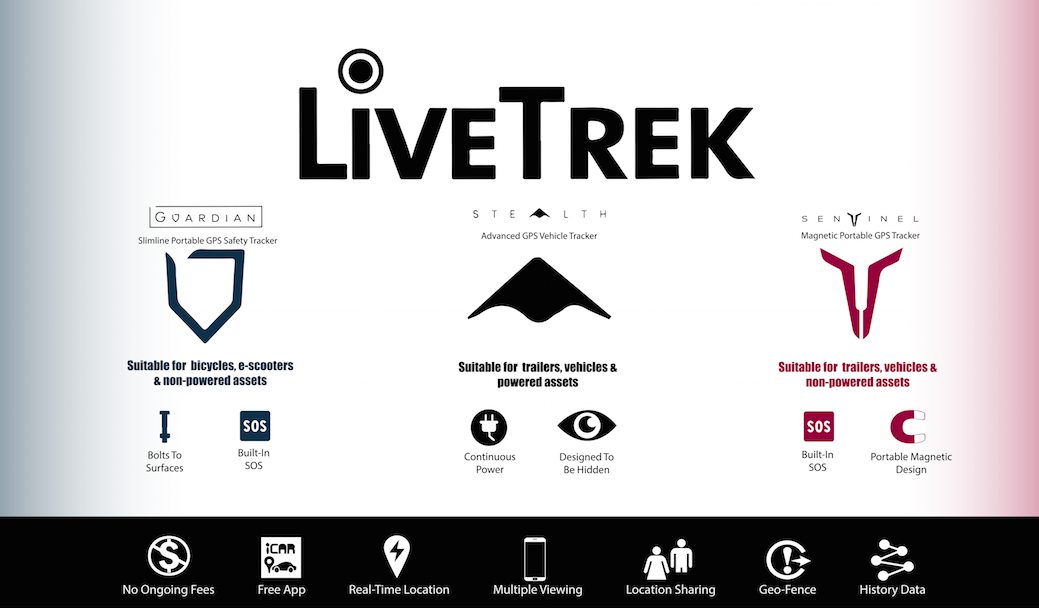 Want something different?