Specifically designed with the industry to prevent serious injuries within the industry. Whether it's in a forestry or a warehouse environment.
Detects danger zones or incoming objects between workers or workers and machinery
Reduce accidents at work places and prevent serious injuries
No cellphone coverage required. Simple operation.
All SafeTrek products are tested by the industry in New Zealand
Easy Set Up
SafeTrek safety tags and led helmets are very easy to operate. Turn them on and they are ready to detect potential hazards such as incoming forklifts.
Safety First
We can customise different proximity zones for different working environments to maximise safety for each industry.  
SafeTrek currently available in 2 types of products available.
SafeTrek Proximity Alert tags for person to person detection, designed specifically for forestry workers where a safety distance of 35 metres is required to prevent workers from behing hit by falling trees.
SafeTrek MPSS – Machinery and personnel safety system. Designed to alert drivers and personnels when both parties are too close to one another. In most cases a warning at approximately 10m and a second warning at the 3-5 metre mark where we can customise a second warning to either flash a strobe light in the cabin of the machinery or tap into their emergency stop module to stop a potential accident from occuring.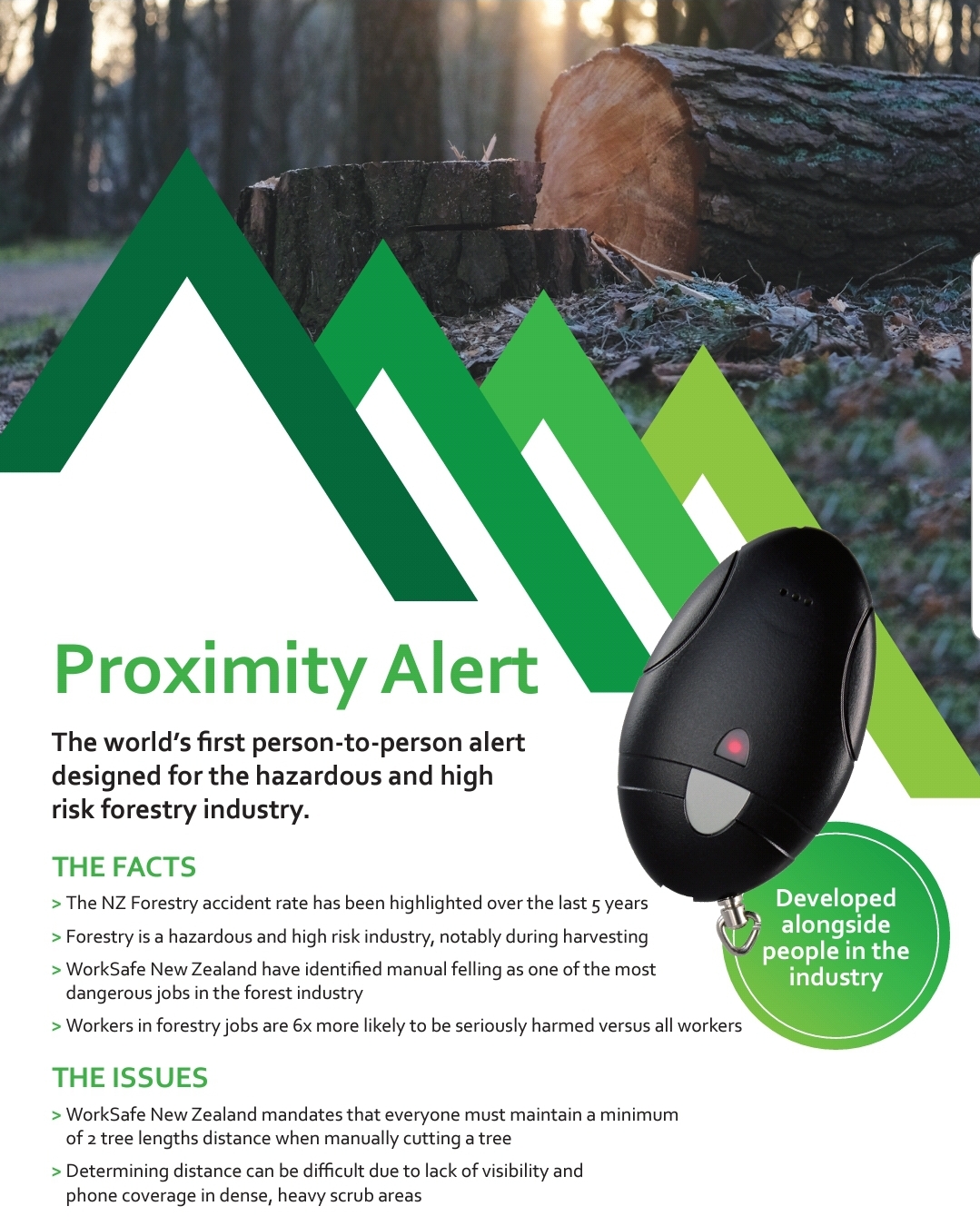 Want to know more? 
Contact our exclusive partner Rearsense for your Health & Safety requirements
Not quite what you're looking for?